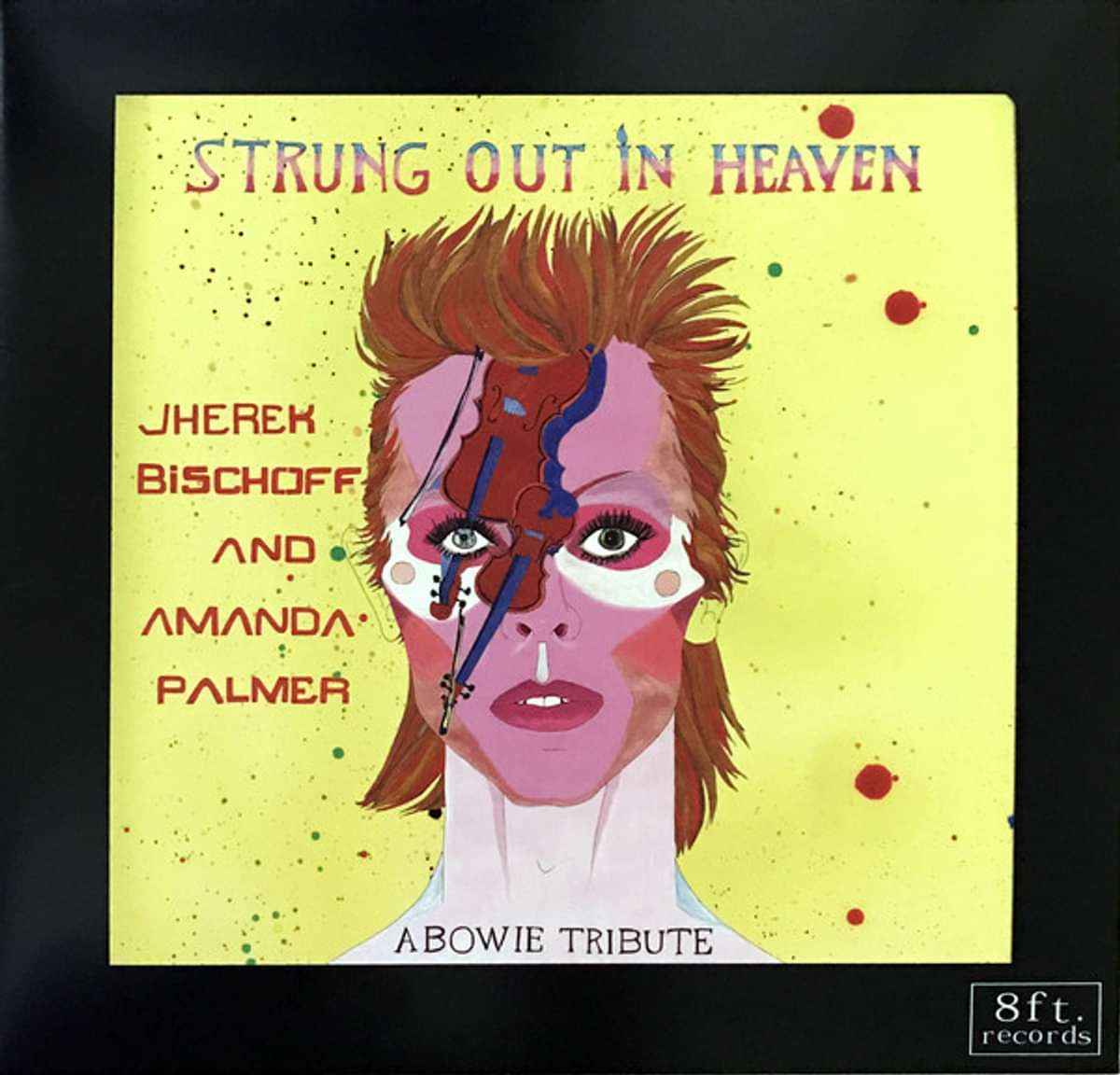 STRUNG OUT IN HEAVEN/PURPLE RAIN - 12" VINYL
Amanda Palmer and Jherek Bischoff's tribute to David Bowie, recorded and released digitally in February 2016, along with the tribute to Prince released in May 2016. This 12" vinyl was produced specially for Black Friday Record Store Day in the USA, and a limited number of copies are now available to buy in the UK for the first time!
TRACKLISTNG
SIDE A:
Blackstar (ft. Anna Calvi)
Space Oddity (ft. Neil Gaiman)
Ashes To Ashes
Heroes (ft. John Cameron Mitchell)
Life on Mars?
SIDE B:
Purple Rain
If you have any questions about this item, get in touch with alex@amandapalmer.net